All Bridal Collections
Welcome to Brydealo Factory, your trusted partner in the global bridal industry. We specialize in curating diverse and enchanting bridal collections, offering an impressive selection of wedding gowns and bridal accessories. Meticulously crafted to cater to various styles and tastes, our collections are the choice of over 800 retailers worldwide.
Brydealo Factory stays at the forefront of bridal fashion by releasing two alluring seasonal collections every year - Spring/Summer and Autumn/Winter. Reflecting the latest trends and the most sought-after designs, our collections seamlessly blend traditional charm with contemporary sophistication. Whether your customers seek romantic ball gowns, sleek mermaid silhouettes, ethereal A-line dresses, or striking trumpet styles, our collections have it all.
We understand the importance of visual marketing in the retail industry. To help our retailers effectively showcase our dresses, we provide high-resolution product photos, capturing the exquisite details and superior craftsmanship of each piece.
In addition to our broad range of styles, we offer a comprehensive private labeling service. This allows our retailers, including stores and bridal brands, to create their unique bridal collections under their own label. This bespoke service supports retailers in establishing a distinctive brand identity and enhancing their market presence.
Brydealo Factory believes in inclusivity and flexibility. We have no minimum order quantity, enabling retailers of all sizes to stock their stores with our stunning collections. Whether you're a large retail chain or a boutique store, we're equipped to meet your needs.
Despite our designer-quality dresses, we maintain friendly wholesale prices. This approach not only ensures affordability for our retailers but also promotes high profit margins. We firmly believe in partnerships that foster mutual growth and success.
With Brydealo Factory, retailers gain access to a rich variety of designs, enabling them to meet the diverse needs and preferences of their customers. Our collections cater to every wedding theme, be it traditional, beachside, luxurious, or intimate.
Join the Brydealo Factory family and immerse yourself in the world of exquisite bridal fashion. Together, we can create unforgettable moments for every bride and help her radiate on her big day. Embark on this journey with us to build a prosperous bridal business. Experience the magic of Brydealo Factory and let us elevate your brand to new heights.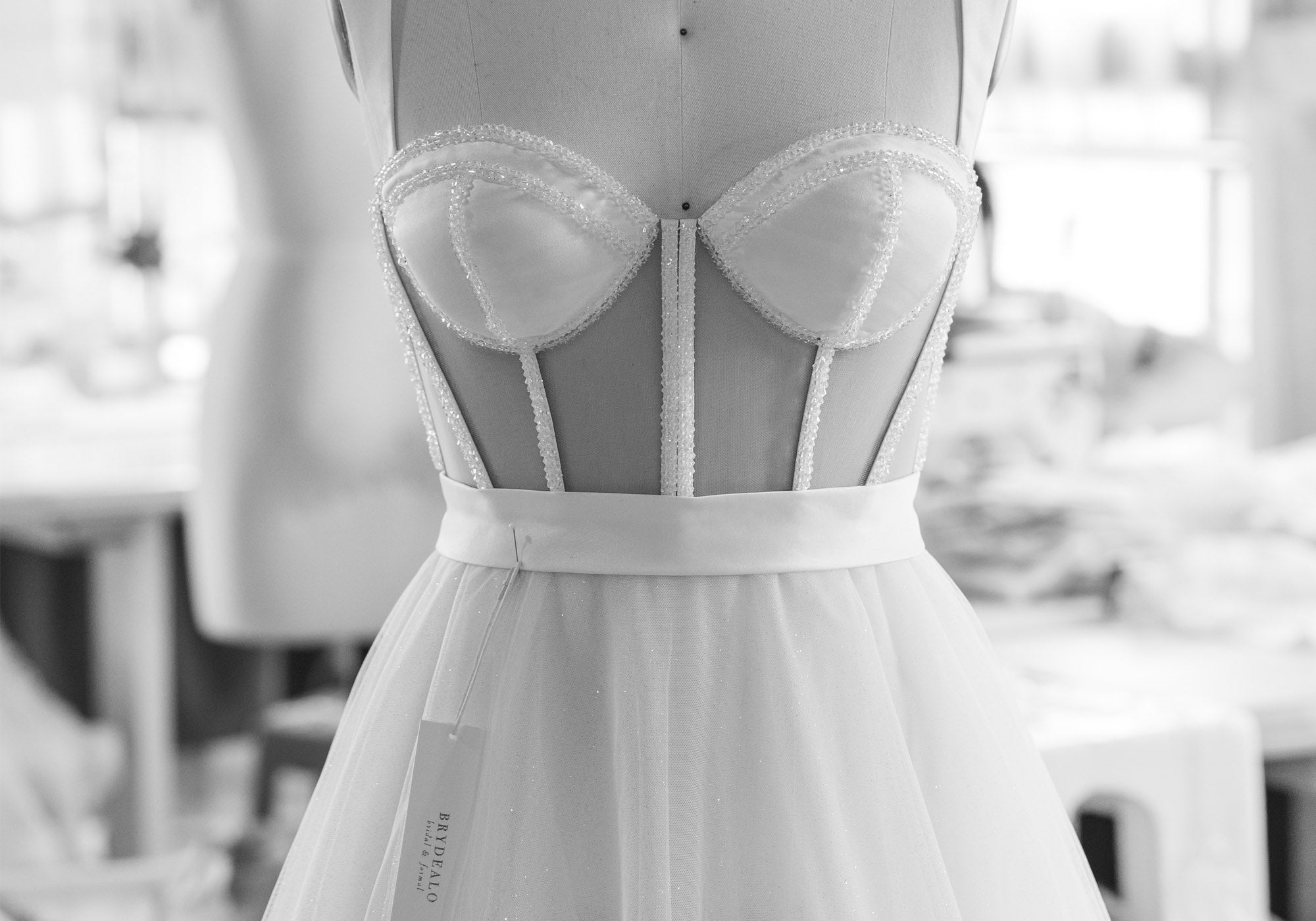 wholesale only
Contact Us
Email
Support@BrydealoFactory.com
WhatsApp
+86 18550211185
Hours
M–F 9:00am - 6:00pm(UTC+8)