Article: How to choose a reliable wedding dress supplier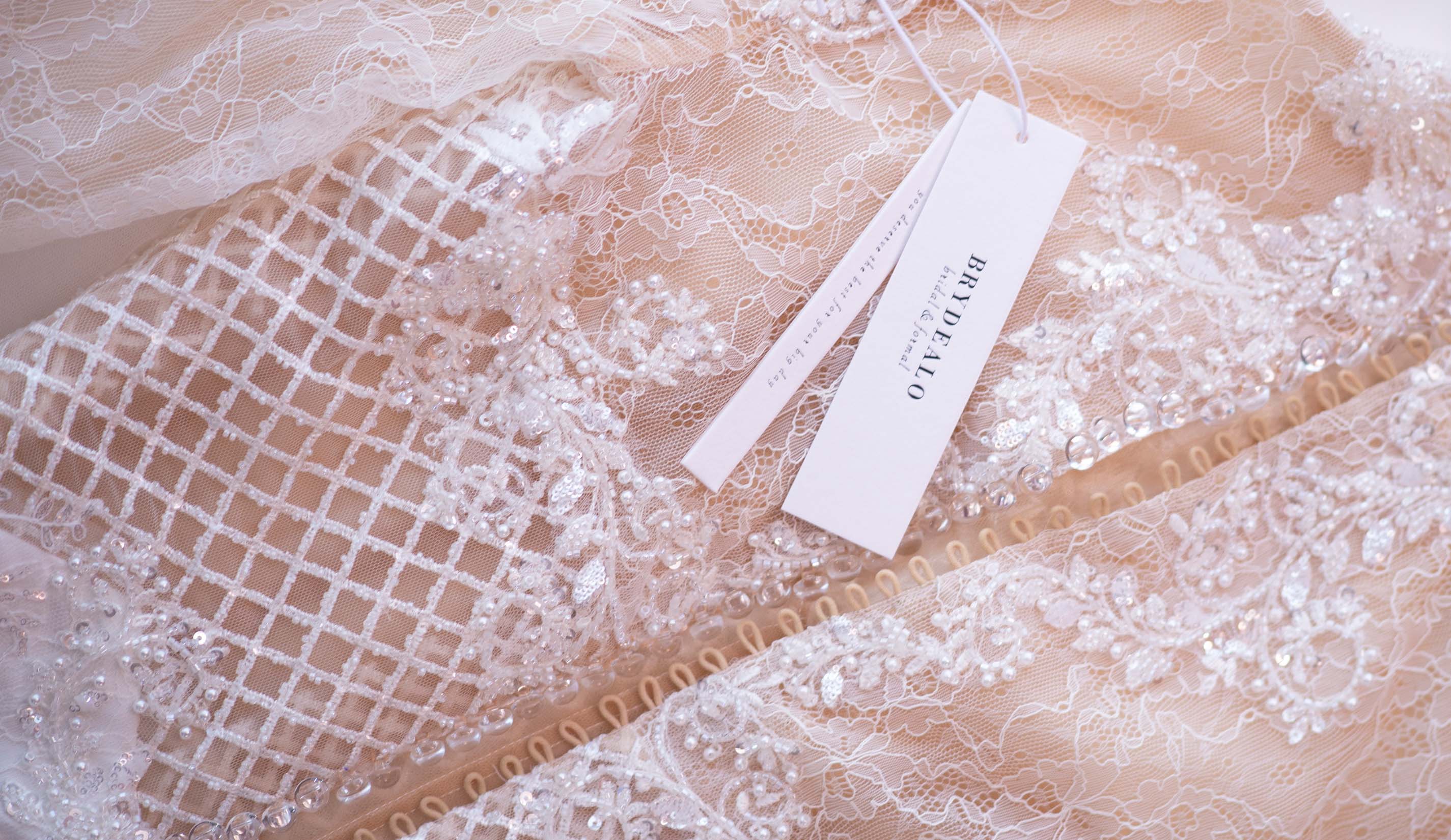 How to choose a reliable wedding dress supplier
As we know, there are many difficulties for running a bridal store. The customers are becoming more and more picky. The competition is getting keener and the required standards of wedding dresses get higher. If you are not lucky enough, the unhealthy practices bridal companies would collapse all your effort and achievement.

Brydealo Factory, as a wedding dress manufacturer since 2010, we'd love to share some tips with you on how to choose a reliable supplier from multiple angles according to our own experience and massive stories or accident we've heard from our retailers and end customers.
How to choose a wedding dress supplier which is right for you
Carry some famous bridal brands in your store
Ordering from these famous bridal brands, for sure you will enjoy a lot of benefit from their brand reputation and beautiful product photos.
For most famous bridal brands, they have quite strict regional agency restriction for being their retailers. It will be depending on if there are stores in your area carrying their brands already, and if you can meet their application requirement, such as your business scale, minimum order quantity monthly, quarterly and yearly, etc,.
However, most of those bridal brands don't produce by themselves. In most cases, their suppliers are in China, Ukraine. That means those brands who don't have their own factory, the price will be much higher than the direct manufacture. And any alteration and personalized customization might not be available.
Find a factory-direct manufacturer
More and more bridal stores are choosing this supply channel since they offer more friendly wholesale price, and more flexible on many things, such as no minimum order quantity, possible to modify the designs or even create your own designs for your brand or your customers. However, most of those manufacturers don't present products on models Showing on mannequin is more common. The cost for product shooting is high and it will take quite a while to release products. In business operations, it is normally the customers pay for it.
In Brydealo Factory, we release new designs every month, it will be more difficult to present all designs on model. However, we choose annual bridal collections to present them on models. This is to find a balance between the pros and cons of the above.
How to distinguish if the target supplier is scam
No matter if it's a bridal brand, or a manufacturer, they should always have a channel to display products, either some third-party platforms, such as Amazon, Aliexpress, DHgate, social medias like Facebook, Instagram, etc.. Some show products on their own website, and the wholesale prices won't be revealed to the end customers in this way. On the third-party platforms, the prices are shown in public.
For famous brands like Watters, Graceloveslace, Morilee, you can easily tell that their way to present products is very professional and uniform. For an unknow brand, if the product photos are blurry with various shooting styles and backgrounds. Be Careful! Most possibility they just steal photos from internet.
If you prefer to purchase from manufacturers directly, you could require having a video call to check their factory. This is the most effective way to know if it's truly factory-direct, and the size of the factory when you can't visit it in person.
How to know if the dress quality meets your market
When you are planning to work with an unknown new supplier, there is no hurry to order large quantity. You could require ordering few samples to check the quality in person. In this way, you will see if the quality, time of production time and logistic meets your requirement. In Brydealo Factory, we don't require minimum order quantity. Meanwhile, we also offer sample sale, which will be shipped in 1-3 days. And in our Quick Shipping category, those dresses can be shipped within 2 weeks. This provides the possibility for you to get dresses to check in person in the shortest time.

When you decide to choose some designs to check the quality in person, there are few tips we'd love to introduce on choosing them. It will help you to know if these target suppliers have experience production team. We will share this in the next blog.