Article: Brydealo Factory, One-of-a-Kind Wholesaler & Manufacturer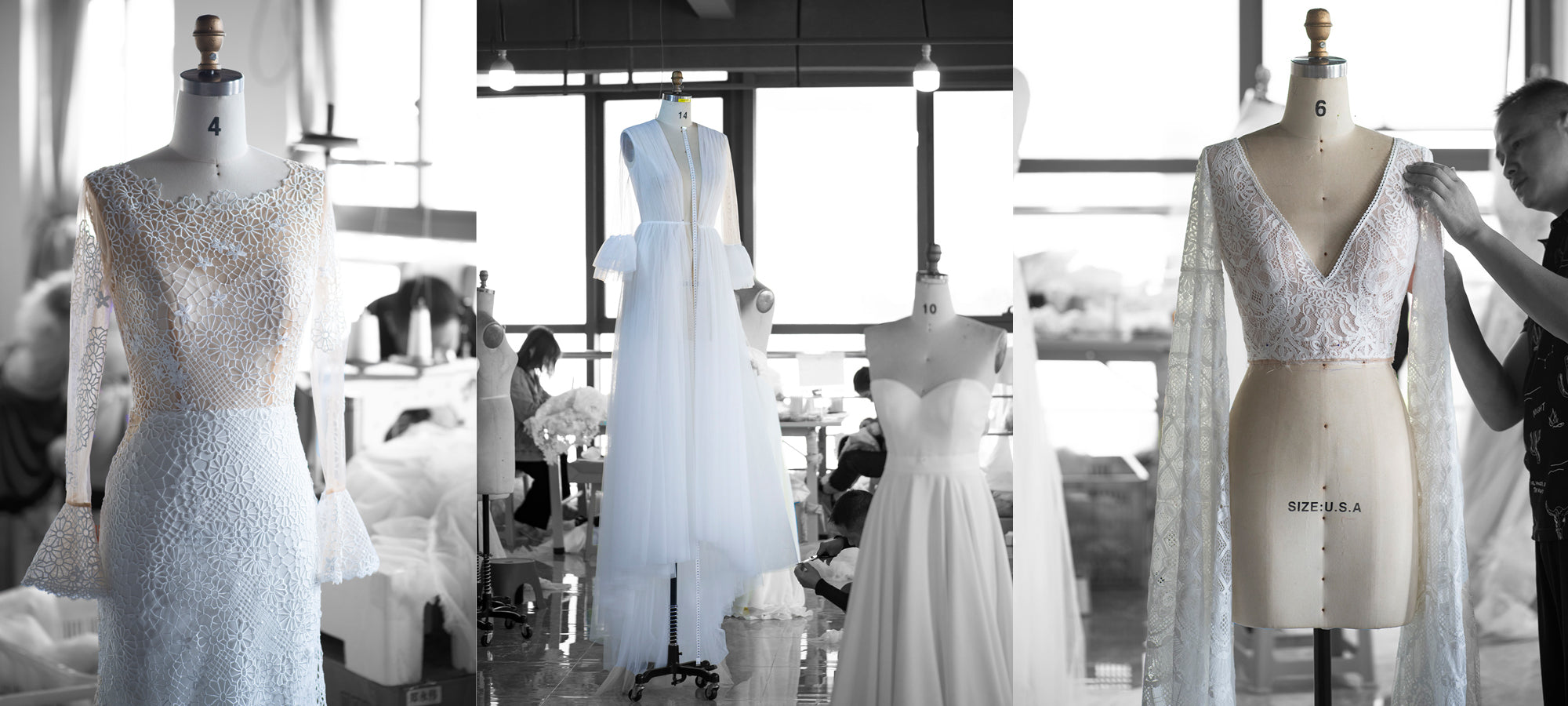 Brydealo Factory, One-of-a-Kind Wholesaler & Manufacturer
Brydealo Factory has been focusing on wedding & formal dress customization retail for 10+ years. With abundant design experience, high sensitivity to the latest fashion trends and the most in-depth understanding of brides-to-be's needs, we are well-prepared to show our real value and help you to build your business kingdom in the easiest way without any risk.
There are countless wholesalers out there, and it is hard to choose the most reliable and appropriate one. Here are things we do differently.
No Middleman – We are not only a wholesaler, but also a manufacturer
BRYDEALO is a factory direct business model. That's why we are capable to provide high quality wedding dresses at competitive price. Our prices help small business owners and start-up entrepreneurs to maximize their profits.
No Minimum Quantity
As a supplier, we believe that we can only flourish when bridal boutiques thrive. We have seen too many small bridal boutique owners are struggling because of the daunting minimum purchasing requirements, and have to sell out-of-season products at extremely low price to reduce their inventories. This brings negative loop which is harmful for surviving and growth of those owners, which is not good for us as well. We want you to keep stable cash flow, manage your inventory in healthy way. We are here to bring the best to your business.
Offer Samples at Extremely Low Price
It is always great to provide ample options for your customers to choose, especially for market test needs from start-up entrepreneurs and new cooperative stores. We offer super low price for each dress sample for you to reach your ideal inventory at affordable price.
Continuously Launch New Trendy Designs
With the high spirit of innovation from our experienced designer team, we launch new collections every quarter continuously. High-frequency new design release doesn't mean cheap quality. Our goal is to present diverse styles to meet all clients' needs.
High Quality Fabrics, Flawless Craftsmanship
We refuse "one and you're done" affair. We know deeply the importance of long-term cooperation in wholesale business, and how important a wedding dress is for a bride. Wedding dresses have to be zero-defect. Great quality fabrics and faultless workmanship play a crucial role in building a perfect bridal gown. We dare to offer low wholesale price with designer quality due to our strict cost control in our operation, and mostly because there is no middleman. We are a factory direct wedding dress wholesaler!
Multiple Ways of Cooperation
You could either become BRYDEALO retailer, or build your own product line here. With years of design customization experience and rich fabric choices in our market, Design Your Own Dress is easy and fast. This is the most unique feature distinguishing us from the conventional bridal gown wholesalers.
We always analyze sales condition of the bridal stores we work with, and individual brides with customization requirements. By doing so, we are able to predict future bestselling bridal gowns accurately. Each of our designs has the potential to become a bestseller. With us, you can just choose the dresses that suit your boutique's style without any worry.